Virtual Seminar
Building Tissues: Engineering Complexity through Biomaterial Design
Prof. Brendan Harley, University of Illinois at Urbana-Champaign
3:30 p.m.–4:30 p.m., March 23, 2021 | Zoom
Advances in the fields of tissue engineering and regenerative medicine require biomaterials that instruct, rather than simply permit, a desired cellular response. A major challenge to progress in this field is the complex organization of the tissues in our bodies, which are hierarchical, vary in space and time, and can differ person to person.
Prof. Harley's research program is developing approaches to structurally and biomolecularly pattern biomaterials to enable tissue regeneration after injury as well as to study processes linked to homeostasis and disease progression outside of the body.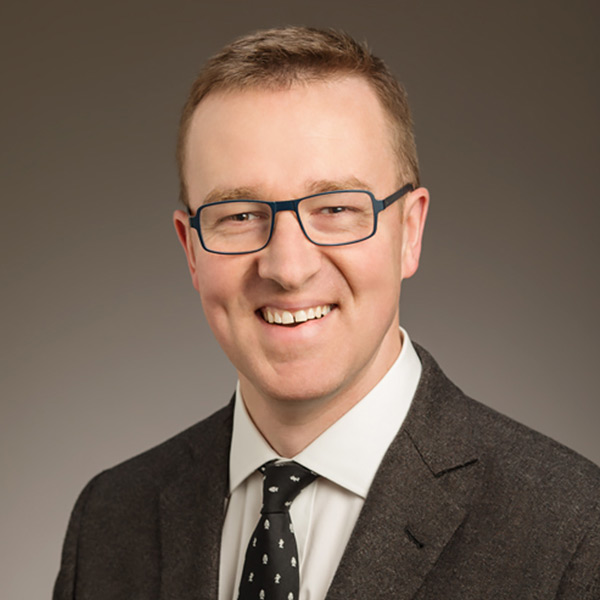 Prof. Harley will describe the development of a degradable biomaterial to regenerate craniomaxillofacial bones and musculoskeletal insertions. His team is using bioinspired design motifs to create composite materials that instruct desired cell activities while retaining mechanical competence required for clinical translation.
He will also describe the development of sophisticated multidimensional tissue models to culture hematopoietic stem cells and patient-derived glioblastoma specimens, the most common and lethal form of brain cancer. Prof. Harley will describe his team's use of these tools to study dynamic processes such as remodeling and reciprocal signaling linked to stem cell quiescence as well as the role of angiocrine signals and immune interactions in invasive spreading and for evaluating novel anticancer compounds that may overcome drug resistance.
Prof. Brendan Harley is the Robert W. Schaefer Professor in the Department of Chemical and Biomolecular Engineering at the University of Illinois at Urbana-Champaign. He received a B.S. in engineering sciences from Harvard University (2000), a Sc.D. in mechanical engineering from MIT (2006), and performed postdoctoral studies at the Joint Program for Transfusion Medicine at Children's Hospital Boston (2006–2008). His research group develops biomaterial platforms to dynamically regulate cell behavior for applications in musculoskeletal regeneration, hematopoietic stem cell biomanufacturing, as well as to investigate endometrial pathologies and invasive brain cancer. He has received funding from the NSF, NIH, American Cancer Society, the U.S. Army, and the AO Foundation. Prof. Harley co-founded a regenerative medicine company, Orthomimetics Ltd., to commercialize a biomaterial for osteochondral regeneration (global patent protection; CE Mark approval; 150+ patient Phase I clinical trial). Prof. Harley has received a number of awards and honors including an NSF CAREER award (2013), the Young Investigator Award from the Society for Biomaterials (2014), as well as college and campus-level research, teaching, and promotion awards (U. Illinois). He is an elected Fellow of the American Association for the Advancement of Science (2014) and the American Institute for Medical and Biological Engineering (2018).
Contact Carly Reynolds for Zoom link.