Why study Aerospace and Mechanical Engineering at Notre Dame?
Our students and graduates work in a range of fields, including energy, aerospace, medicine, bioengineering, robotics, manufacturing, computational science, and many others. Upon graduation:
80% of our students enter industry
10% enter public service or the military
10% pursue graduate studies in engineering, medicine, law, or business.
Both Aerospace Engineering and Mechanical Engineering are built upon the fundamentals of math and science as well as foundational courses in mechanics, engineering laboratory practice, the design process, design tools, computing, and thermal/fluid sciences.
Upon this foundation, you'll pursue more advanced topics as well as specializations that you can choose, including electives in bioengineering, computational engineering, energy, engineering corporate practice, resiliency, sustainability, environmental engineering, manufacturing, robotics and others.
Consistent with the Catholic intellectual tradition at Notre Dame, all undergraduates take a set of core requirements reflecting a variety of Ways of Knowing, including writing, science, philosophy, art and literature, history and social sciences, which are critical components of developing into a well-educated person.
Research and independent projects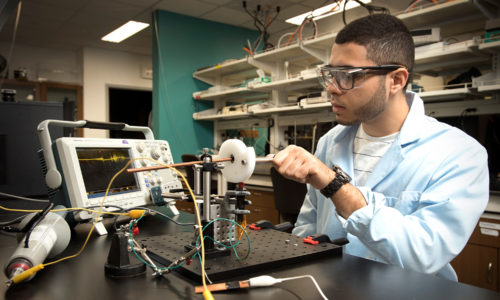 As a student in Aerospace and Mechanical Engineering, you'll have opportunities to be involved in research, either for course credit or as a paid research assistant. You'll work alongside professors and graduate students in research labs conducting world-class, cutting-edge research. Independent projects, often with companies and partners from industry, can also be completed for credit.
Study abroad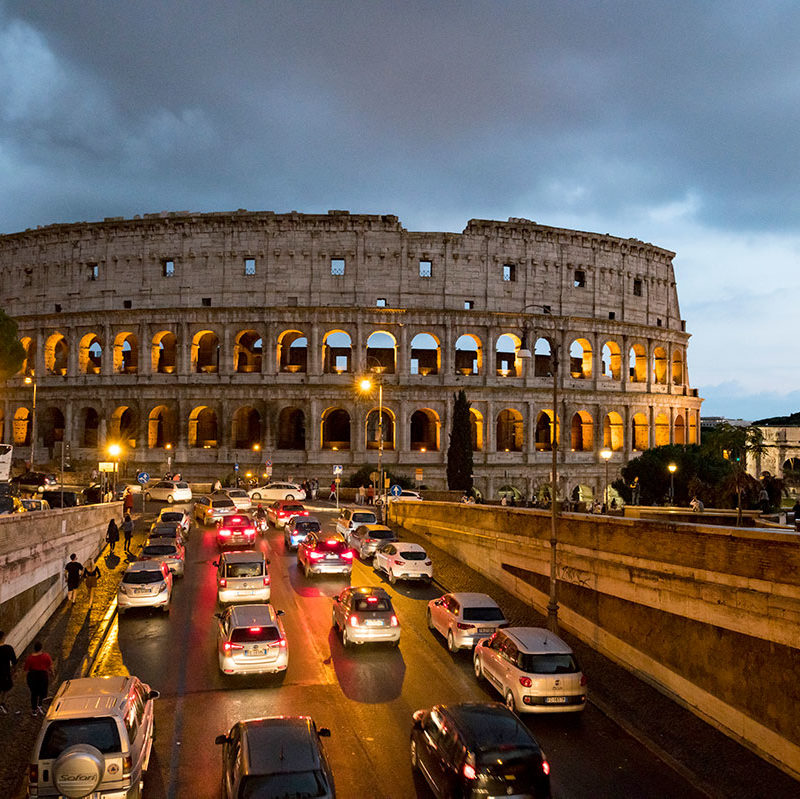 Student clubs and community
AME students contribute to campus life and the engineering profession through a large variety of student clubs and organizations, including the Notre Dame Rocket Team, BajaSAE, NDSeed, Engineers Without Borders, the marching band, glee club, liturgical choir, and many others.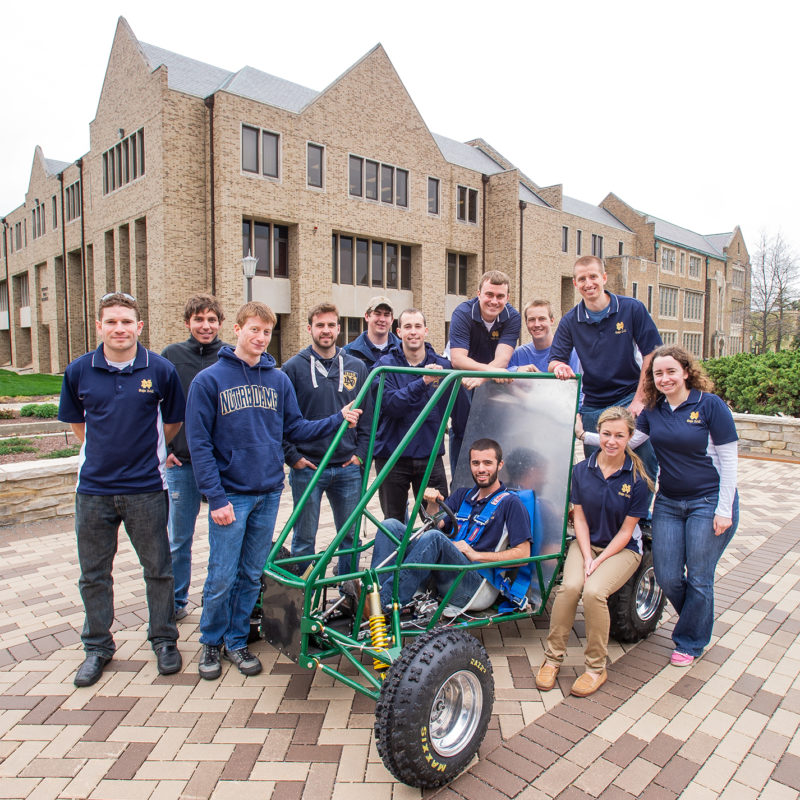 More information
To learn more about Aerospace Engineering and Mechanical Engineering degree programs, including course requirements, minors and concentrations, and advising, please see the AME Undergraduate Handbook (pdf)
Contact
Prof. Bill Goodwine
Director of Undergraduate Studies
billgoodwine@nd.edu