Edison Lecture
Is Federal Energy R & D Successful? A Fifteen Year Look at U.S. Nuclear Power
Dr. Warren F. "Pete" Miller, Jr. Former Assistant Secretary of Energy
3:30 p.m., March 29, 2022 | Virtual
In 2009, I was confirmed by the U.S. Senate as Assistant Secretary for Nuclear Energy in the Department of Energy. The hoped-for renaissance of new nuclear reactor builds was not bearing fruit and a new research, development and deployment approach was needed. Congress directed that a long-term nuclear energy research road map be developed. This was completed and submitted to Congress in 2010.
The roadmap listed four objectives: 1) extend the operating life time of the existing fleet of nuclear reactors, 2) establish an approach to assist in building a new generation of reactors, 3) strengthen the support for education of the upcoming generation of nuclear engineers, and 4) establish a new direction for the deposition of spent nuclear fuel.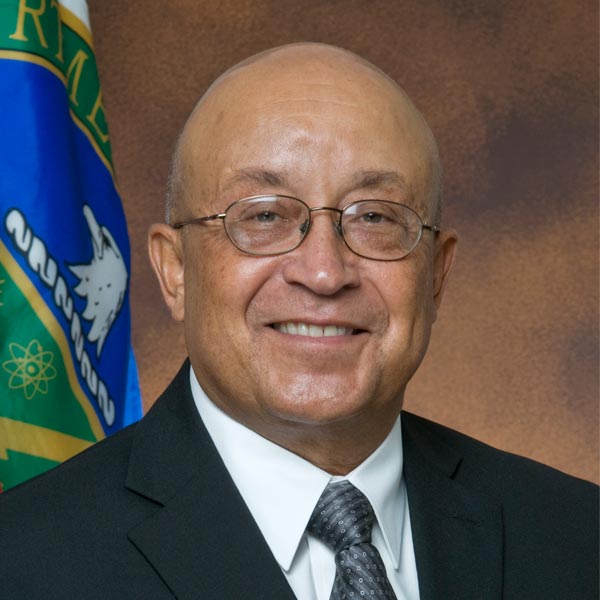 Looking back twelve years and forward three years, much has been accomplished but major challenges remain.
Dr. Miller was born in Chicago, Illinois, in 1943 and was an elementary school friend of Emmett Till, who was lynched in Mississippi in 1955, sparking the Civil Rights Movement under the leadership of Dr. Martin Luther King.
Dr. Miller was admitted to the United States Military Academy at West Point in 1960, graduating in 1964. He is a Viet Nam veteran and a recipient of the Bronze Star. He entered Northwestern University in 1969 and was awarded a PhD in Engineering Sciences in 1973. His research was in computational methods of neutron transport and he co-authored a text book on the subject. He served for almost 30 years and retired from Los Alamos National Laboratory (LANL) in 2001, achieving the rank of Deputy Laboratory Director for Science and Technology. He has served since then in part time or consultant capacities at the University of New Mexico, LANL, Argonne National Laboratory, Idaho National Laboratory, AZIsotopes LLC, Texas A & M University and Kairos Power.
In 2009, he was confirmed by the U.S. Senate as Assistant Secretary for Nuclear Energy serving under the leadership of Secretary Stephen Chu in the first Obama Administration.
Dr. Miller is a recipient of the Northwestern University Alumni Merit Award and was named by the National Society of Black Engineers as its 2004 Distinguished Engineer. Dr. Miller is a Fellow of the American Nuclear Society and in 1996 was elected to the National Academy of Engineers. He is presently a Professor of Practice in the Department of Nuclear Engineering at Texas A & M University and a member of the External Advisory Board of Kairos Power.
This Edison Lecture is co-sponsored by ND Energy.