Virtual Seminar
Microfluidic Models of Vascular Barrier Function and its Role in Neurological Disease
Roger Kamm, MIT
3:30 p.m., October 5, 2021 | Zoom
Many of the most debilitating and life-threatening diseases act on the central nervous system. These are often associated with changes in the permeability of the blood-brain barrier (BBB), affecting the transport of blood-borne factors into the brain. Increases in BBB permeability are associated with the early stages of Alzheimer's disease. In metastatic brain cancer, circulating tumor cells need to cross the BBB in order to initiate a tumor. Vascular permeability is also important because it represents an impediment to the transport of therapeutics into the brain to treat various forms of neurological diseases.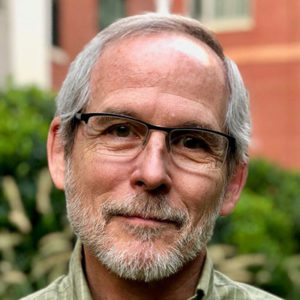 In this presentation, models will be presented that recapitulate key aspects of vascular function, both to understand its relationship to disease and as platforms to screen for therapeutics that can cross the BBB. Several examples will be presented: 1) a model of the healthy vascular barrier and how to assess its function, 2) a model of the BBB, 3) models for metastasis of cancers to the brain, and 4) a model of nanoparticle penetration into brain tissue to treat glioblastoma.
Roger Kamm is the Cecil and Ida Green Distinguished Professor of Biological and Mechanical Engineering at MIT, where he has served on the faculty since 1978. He has long been instrumental in developing research activities at the interface of biology and mechanics, formerly in cell and molecular mechanics, and now in engineered living systems. Current interests are in developing models of healthy and diseased organ function using microfluidic technologies, with a focus on vascularization.
Kamm has fostered biomechanics as chair of the US National Committee on Biomechanics (2006 – 2009) and of the World Council on Biomechanics (2006 – 2010). Kamm currently directs the NSF Science and Technology Center on Emergent Behaviors of Integrated Cellular Systems. He is the 2010 recipient of the ASME Lissner Medal (American Society of Mechanical Engineering) and the 2015 recipient of the Huiskes Medal (European Society of Biomechanics), both for lifetime achievements. He is also the inaugural recipient of the ASME Nerem Medal for mentoring and education. He was elected to the National Academy of Medicine in 2010. Kamm is co-founder of two companies, Cardiovascular Technologies and AIM Biotech, a manufacturer of microfluidic systems for 3D culture.
Contact Michelle Murray for Zoom link.