Virtual Seminar
Promoting Patient Engagement in Upper Limb Robotic Rehabilitation
Dr. Marcie O'Malley, Rice University
3:30 p.m., August 31, 2021 | Zoom
Neurological injuries including stroke and spinal cord injury result in long-term disability, yet intensive and engaging rehabilitation can restore motor coordination and independence for many individuals.
In particular, robotic rehabilitation has received significant attention for upper-limb therapy due to its ability to provide high-intensity repetitive movement therapy. Research in Dr. Marcie O'Malley's lab has focused on increasing patient engagement in robotic therapy, which has been shown to be important for inducing neural plasticity to facilitate recovery.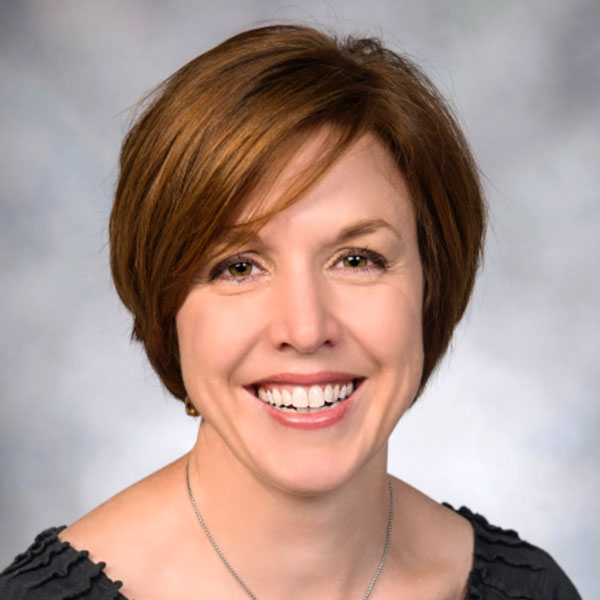 This talk will survey her team's recent advances, including the design of novel exoskeleton-type robotic devices, objective assessments, and adaptive control architectures for upper extremity rehabilitation.
Dr. Marcia O'Malley is the Thomas Michael Panos Family Professor in Mechanical Engineering, Computer Science, and Electrical and Computer Engineering and the Associate Dean for Research and Innovation in the George R. Brown School of Engineering at Rice University.
She is also an Adjunct Associate Professor in the Departments of Physical Medicine and Rehabilitation at both Baylor College of Medicine and the University of Texas Medical School at Houston.
She received her B.S. in Mechanical Engineering from Purdue University, and her M.S. and Ph.D. in Mechanical Engineering from Vanderbilt University. Her research is in the areas of haptics and robotic rehabilitation, with a focus on the design and control of wearable robotic devices for training and rehabilitation. She has twice received the George R. Brown Award for Superior Teaching at Rice University.
Dr. O'Malley was a recipient of both the ONR Young Investigator Award and the NSF CAREER Award. She is a Fellow of both the American Society of Mechanical Engineers and the Institute of Electrical and Electronics Engineers.
She currently serves as associate editor-in-chief for the IEEE Transactions on Haptics and as the Editor-in-Chief of the IEEE International Conference on Robotics and Automation Conference Editorial Board.
Contact Michelle Murray for Zoom link.