Virtual Seminar
Van der Waals Integration Beyond 2D Materials
Prof. Xiangfeng Duan, University of California at Los Angeles
3:30 p.m.–4:30 p.m., April 20, 2021 | Zoom
The heterogeneous integration of dissimilar materials is a long pursuit of the material science community. It has defined the material foundation for modern electronics and optoelectronics. The typical material integration strategy such as chemical epitaxial growth usually involves strong chemical bonds and is typically limited to materials with strict structure match and processing compatibility. Alternatively, van der Waals integration, in which pre-formed building blocks are physically assembled together through weak van der Waals interactions, offers a bond-free material integration approach without lattice and processing limitations, as exemplified by 2D vdW heterostructures.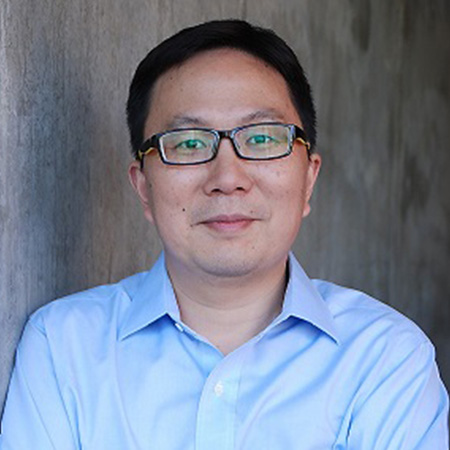 In this seminar, Prof. Xiangfeng Duan of UCLA will discuss van der Waals integration as a general material integration strategy for creating diverse heterostructures with minimum integration-induced damage and interfacial states, enabling high-performing devices difficult to achieve with conventional "chemical integration" approach. Recent highlights will include the formation of van der Waals metal/semiconductor contacts free of Fermi level pinning to reach the Schottky-Mott limit; the development of van der Waals thin films for high-performance large-area electronics; and the creation of a new class of van der Waals 2D-molecular superlattices with radically different layers yet atomic precision in each layer.
He will conclude with a brief prospect on the potential of such heterostructures to unlock new physical limits and enable devices with unprecedented performance or entirely new functions beyond the reach of the existing materials, and the associated challenges.
Prof. Xiangfeng Duan received his B.S. degree from the University of Science and Technology of China in 1997, and a Ph.D. degree from Harvard University in 2002. He was a Founding Scientist and the Manager of Advanced Technology at Nanosys Inc., a nanotechnology startup founded based partly on his doctoral research. Prof. Duan joined UCLA as a Howard Reiss Career Development Chair in 2008. He was promoted to Associate Professor in 2012, and full Professor in 2013. His research interest includes nanoscale materials, devices, and their applications in future electronic, energy, and health technologies. Prof. Duan has published over 200 papers with over 50,000 citations and holds over 40 issued U.S. patents. For his pioneer research in nanoscale science and technology, Prof. Duan has received many awards, including the MIT Technology Review Top-100 Innovator Award, NIH Director's New Innovator Award, NSF Career Award, Alpha Chi Sigma Glen T. Seaborg Award, Herbert Newby McCoy Research Award, U.S. Presidential Early Career Award for Scientists and Engineers (PECASE), ONR Young Investigator Award, DOE Early Career Scientist Award, Human Frontier Science Program Young Investigator Award, Dupont Young Professor, Journal of Materials Chemistry Lectureship, International Union of Materials Research Society and Singapore Materials Research Society Young Researcher Award, the Beilby Medal and Prize, the Nano Korea Award, and, most recently, International Society of Electrochemistry Zhao-Wu Tian Prize for Energy Electrochemistry. He is currently an elected Fellow of the Royal Society of Chemistry and Fellow of the American Association for the Advancement of Science.
Contact Carly Reynolds for Zoom link.