seminar
Why Touch Sensing Is Essential for Robotic Manipulation — and When It Isn't
Robert D. Howe, Harvard University
3:30 p.m., March 7, 2023 | B001 Geddes Hall
Manipulating objects in unstructured environments like homes and workplaces is challenging because object properties are highly variable and not known a priori. We are investigating the role of contact information in making robotic manipulation reliable. Research in robot hands has largely focused on anthropomorphic hands that are complex, fragile, and difficult to control. We have pursued an alternate approach that focuses on the passive mechanical behavior of the hand, which reduces the need for sensing and control.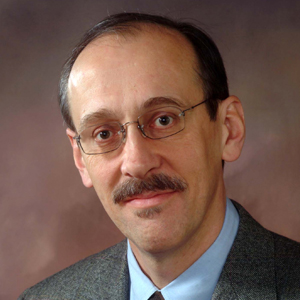 By integrating carefully selected joint compliance and adaptive transmissions, we have developed simple and inexpensive robot hands that can grasp objects spanning a wide range of size, shape, and weight. We have also developed a low-cost sensor suite for these hands that includes tactile sensors, flexture joint sensors, and piezoelectric contact sensors. Using these sensors together with grasp equilibrium analysis, we can determine if a grasp is stable. We are now combining these sensor signals and physical models with machine learning to determine how to control the fingers to avoid slipping, enabling effective grasping and manipulation in many real-world settings.
Robert D. Howe is Abbott and James Lawrence Professor of Engineering at the Harvard Paulson School of Engineering and Applied Sciences, and Founding Co-Director of the Harvard MS/MBA Degree Program.
In 1990, Dr. Howe founded the Harvard BioRobotics Laboratory, which investigates the roles of sensing and mechanical design and motor control in both humans and robots. His research interests focus on manipulation, the sense of touch, and human-machine interfaces. Biomedical applications of this work include of robotic and image-guided surgery. Dr. Howe earned a bachelor's degree in physics from Reed College, then worked as a design engineer in the electronics industry in Silicon Valley. He received a doctoral degree in mechanical engineering from Stanford University in 1990 and then joined the faculty at Harvard. Dr. Howe is a Fellow of the IEEE and the AIMBE, and he has received Best Paper Awards at mechanical engineering, robotics, and surgery conferences.