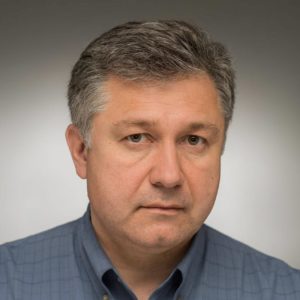 Associate Research Professor, Aerospace and Mechanical Engineering
Contact
Email
Phone
574-631-7576
Office
113A Hessert Aerospace Research Center
Areas of Interest
Aleksandar Jemcov specializes in computational fluid dynamics and turbomachinery related flows. His research interests include:
development of numerical algorithms for fluid mechanics
solid-fluid interactions
efficient solver methodologies applicable to both compressible and incompressible flows
thermoacoustics
turbulence modeling
linear algebra
He previously worked in the Combustion Department at Pratt & Whitney Canada, Development Department at Fluent Inc., and the Development Department and Fluids Business Unit at ANSYS, Inc.
He is the Associate Director for Computational Sciences at the Notre Dame Turbomachinery Laboratory and is concurrently appointed as Associate Research Professor in the Aerospace and Mechanical Engineering.
Websites