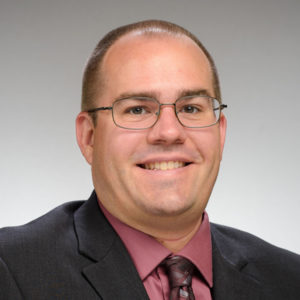 Associate Teaching Professor, Aerospace and Mechanical Engineering
Contact
Email
Phone
574-631-7591
Office
311H Cushing Hall of Engineering
Areas of Interest
Craig Goehler has been in academia since graduating with his Ph.D. in 2007. He has taught at four institutions: Northwestern University (as a guest lecturer/postdoctoral researcher); Valparaiso University (as a tenured Associate Professor of Mechanical Engineering and Bioengineering); Bethel University (as an adjunct professor); and the University of Notre Dame.
Craig Goehler also is the founder of Human Movement Consulting. Most projects have revolved around exoskeleton analysis for the Army through contracts with Boston Engineering and DEVCOM Soldier Center. His consulting focuses on improving human functional activities through the assessment of risk of injury as well as aiding in recovery after an injury or surgical operation.
His areas of interest include biomechanics of human motion; exoskeleton systems; musculoskeletal modeling and simulation; human-robot interaction; robotic manipulator kinematics, dynamics and control; mechanism analysis and synthesis; and computer aided design (CAD).
Education
PhD, Mechanical Engineering, University of Notre Dame, 2007
M.S., Mechanical Engineering, University of Notre Dame, 2004
B.S., Mechanical Engineering, University of Notre Dame, 2002