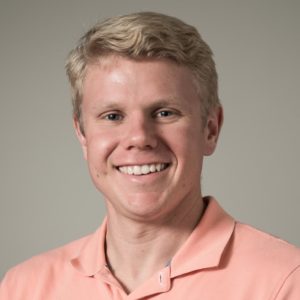 Associate Teaching Professor, Aerospace and Mechanical Engineering
Contact
Email
Phone
574-631-0098
Office
363 Fitzpatrick Hall of Engineering
Areas of Interest
Paul Rumbach is in charge of several AME undergraduate laboratory courses. He has developed three courses: AME Lab I, AME Lab II, and the Automation and Controls Lab.
AME Lab I is a sophomore-level course that teaches fundamental techniques in measurements, data analysis, and technical writing.
AME Lab II is a junior-level course where students perform experiments in solid mechanics, thermodynamics, heat transfer, fluid mechanics, and mechatronics.
The Automation and Controls lab is an upper-level elective course where students learn to design, construct, test, and analyze systems for controlling various industrial processes.
Websites
Education
B.S., Indiana University-Bloomington, 2010
Ph.D., University of Notre Dame, 2016