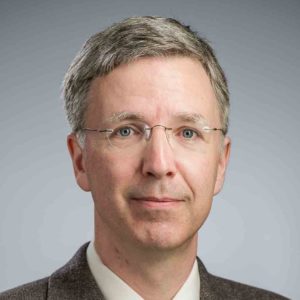 Research Professor, Aerospace and Mechanical Engineering
Contact
Email
Phone
574-631-1695
Office
113 Hessert Laboratory for Aerospace Research
Areas of Interest
Professor Rennie conducts research in aerooptics and experimental and computational fluid dynamics.
His work focuses on developing methods of measuring the optical behavior of compressible turbulent flows and mitigating their effects on aircraft-mounted optical devices. He also investigates the effect of acoustic noise on the aero-optical environment and the use of laser-induced breakdown as a light source for optical measurements.
Professor Rennie also has extensive industrial experience in wind-tunnel design and testing. His research in this area involves the development of physics-based mathematical models for wind tunnels that can be used for improved control of test conditions, particularly during unsteady testing.
Websites
Education
Ph.D, University of Notre Dame, 1996
News