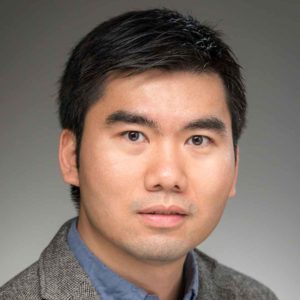 Dorini Family Professor for Energy Studies and Associate Department Chair
Associate Chair, Aerospace and Mechanical Engineering
Contact
Email
Phone
574-631-9683
Office
365B Fitzpatrick Hall of Engineering
Areas of Interest
Professor Luo leads the The MÖNSTER Lab (MOlecular/Nano-Scale Transport & Energy Research Laboratory) at Notre Dame.
His group studies the fundamental physics of energy and mass transport from the molecular and nano-scale, using theories, simulations, data-driven approaches and experiments.
They apply the knowledge toward engineering materials with tailored thermal properties, thermal management of electronics, improving efficiency of energy devices, designing molecules and system for water desalination, high-sensitivity bio-sensing, and additive manufacturing.
Websites
Education
Ph.D, Michigan State University, 2009
B.S., Xi'an Jiaotong University, China, 2005